Service Design for the Public Sector: A Case Study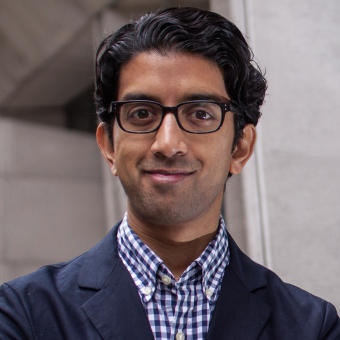 When we talk about Service Design, we often focus on deliverables and what it takes to create them: the blueprints and diagrams that map how a service works and where it breaks down.

But deliverables don't tell the full story. They don't shed light on the process teams take to research and troubleshoot problems and find solutions.

As Chris Govias explains, Service Design is about the design of services, from end-to-end communication materials, paper forms, call center scripts, to back- and front-office software, and more. It's a lot more complicated and bigger than a deliverable.

In this seminar, Chris details the challenges he and his team faced when trying to overhaul the system to book prison visits in the United Kingdom. It was a project fraught with complexity and not as easy to solve as getting people to agree on the research, or the problem.
Hear a real world application of service design principles that improved a public service
Learn how process and user-centered practices focused a team to find the right solution across a web of connected dependencies
Find out how a big legacy system challenge was solved by a low-tech solution
Explore creative ways to apply service design practices to big problems within a system
The goal of Chris and his team was to create digital services that worked so well that people preferred to use them. Designers, product managers, strategists, and anyone interested in learning how they accomplished their goal using service design principles will benefit from this seminar.