The Design Choices You Make for Information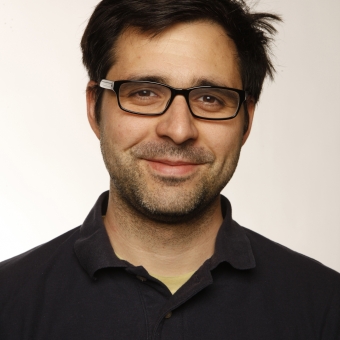 Designers creating data visualizations typically fall into one of two camps: Those who prioritize data over graphics, and those who prioritize graphics over data.
No matter your preference, Brian Suda's got pragmatic tips and techniques to help you create cruft-free visualizations that let your data truly sing. Drawing on his experiences in corporate environments, he'll describe specific methods you can use to select, structure, and design your information.
The end result? Powerful data visualizations that tell one story-and tell it well.
Use charts and graphs differently
You'll see examples of some awesome—and some not so awesome—visualizations.
Consider the breadth of graphics available and uses for each
Describe two types of stories using a single bar graph
Choose colors that work (literally)
Your designs will be seen and recalled by more people.
Select colors that are accessible to people with color blindness
Capitalize on contrast and depth while avoiding common mistakes
Spot lies in data
You'll watch how information can be misrepresented.
See how graphics and data can affect one another—for better or worse
Find out how Steve Jobs once represented Apple's iPhone sales
Tell one story in the best way possible
You'll take away new techniques to apply in your daily work.
Learn to communicate information without
Adapt your data and graphic selection process to focus on a single idea
Data visualization is hugely popular these days, but that doesn't mean it's always done well! Become a data-viz wiz with help from Brian by registering now.