User Research Analysis Techniques: You've Done All This Research… Now What?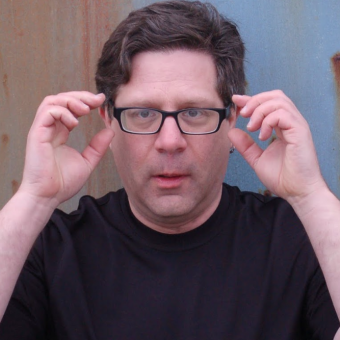 Almost Ready Available on
You think you're done with the study, and have piles of notes from the latest round of usability testing. All this data. Now what?
The analysis of what you learn in a study is invaluable. Some of your team's best design decisions come from these studies. But how do you ensure the plethora of comments, observations, and insight leads you to the right decisions? To the best decisions?
Steve Portigal is the expert we turn to when pondering next steps for this stage in our design process. In his 2010 seminar, he shows us how to make sure we're not leaving any important information behind (for which we have a special offer below). Now Steve, the Principal at Portigal Consulting, will show us important next steps to take with all the important information you gather.
Synthesis
Steve will explain synthesis, or how you turn field data into insights. Simply put, Synthesis is an iterative approach to sense-making. Steve will show you that it's about both the experience you have as a researcher gathering that data AND the rigor of processing that data. You'll learn the steps and types of output and deliverables that we produce as we go through the process.
This online seminar will tell you it's OK to not act too analytically. When you stick too close to acting solely on the data, you sort and organize opportunities for fixes, but never get to the point where real innovation occurs.
Ideation
Steve will help you explore ideation, where turning insights into solutions actually happens. Here's where your hard work pays off! Ideation is about creating a wide-range of possible solutions across a wider set of areas than you can act on.
You'll walk away from this seminar with what Steve calls the big re-frame. This is about exploring your scope of solutions and thinking divergently. You can hold off on prioritizing decisions and moving the design forward for a bit. Steve will show you that responses to any ideation can lead in different strategic direction, and those strategies can inspire the solutions you're after.
Oh, and if there's really no such thing as a bad idea, how do you benefit from the ones that feel like they are? Steve will show you the power of "bad ideas " and how they help you get unstuck.
Join us for this seminar, where Steve shows your team how to take the information you're gathering and take productive steps to moving your design decisions forward.