UX Design when Time, Money, and Support is Limited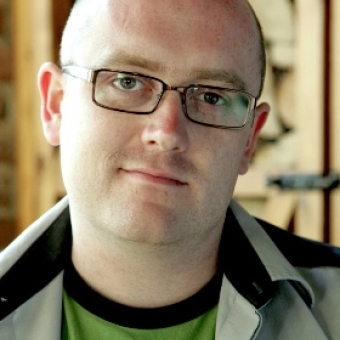 You already know that a great user experience makes customers happy and businesses more successful. You've bought the books, read the blogs, and can tell anyone within earshot the story of how a certain Cupertino-based company made billions by putting users first.
But we don't all work for Apple, and back in the real world, user experience doesn't triumph so easily. Most UX designers still have to work hard to make an impact in organizations that aren't yet recognizing design as a competitive advantage.
Tailor your UX design process to the culture of your organization
You'll find out why a big pitch to the CEO is a waste of time, and instead learn the value of the stealthy approach.
This seminar will teach you the guiding principles behind undercover UX, and how it differs from the 'big UX' design process that only a select few are lucky enough to rely on.
You'll learn how culture makes a critical difference to the adoption of design.
Interaction and UX designer Cennydd Bowles will explain the cultural red flags he looks for with new clients.
He'll show you how to alter your approach to avoid common mistakes.
Introducing design by stealth means you must understand what makes your colleagues tick, and how UX can help them meet their goals.
Cennydd will reveal tricks to help developers, marketers, product owners, and senior managers support UX design efforts without the need for formal proposals.
Conduct research with minimal time and budget
Time and financial constraints are a fact of life for UX folks, and some companies view design research with suspicion.
There are plenty of ways to learn more about your customers. You'll learn how to make the most of the data all around you, how to conduct your own guerrilla research sessions.
You'll also learn which research methods give you the most bang for your buck.
Cennydd will discuss how to turn your user insight into live design, and how you can become known as the first port of call for UX expertise.
You'll learn which deliverables best suit which circumstances, and how to cope if your company can't give you the software or resources you want.
Get useful design feedback from stakeholders
Many designers struggle to solicit useful, positive feedback from stakeholders. This seminar will teach you how to avoid the common pitfalls of critique.
Cennydd will explain how to seek the input of colleagues who aren't familiar with the design process.
You'll learn how to stay in control of your feedback sessions and avoid the dreaded 'design by committee'.
Make your case in organizations that don't prioritize design
It's easy to harm the cause of good UX design with unnecessary debate—but you need to stand up for ideas that truly help your users.
You'll find out when to pick these battles and how to use the 'Validation Stack' to present solid ground for your case.
Cennydd will offer you first-hand advice on sneaking user experience in by the back door, including: How to avoid the politics, How to nudge your company's culture towards a user-centered direction and how to get people excited about design without them even realizing what you've done.
You'll be able to put UX principles into practice in any organization, and learn how to make the case for user experience design with results, not theory.