Is Design Metrically Opposed?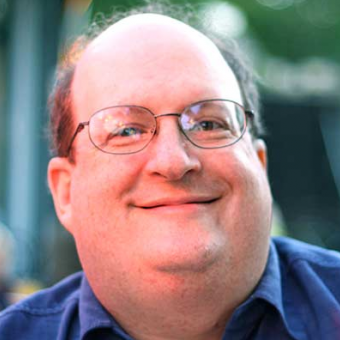 Why Jared?
Jared Spool took UX to a new level in 1988 when he launched UIE. And by, "to a new level," we mean "validated UX as a vital component of our work, then spent the next 25 years conducting research and writing tirelessly to keep validating it."
Fortunately, for users everywhere, his continued efforts are still paying off.
Jared often can be found onstage, where he captivates crowds with stunning data that reveal how UX can affect a company's bottom line. He's helped thousands of companies worldwide to increase their profits, identify interaction failures, and integrate UX research and design into their product development cycles.
Reaching designers is a priority, too—aside from these virtual seminars, Jared and the UIE team organize annual conferences chock full of hands-on, practical workshops led by the best industry minds around.
The world of metrics and analytics have often been at odds with how designers work. Design is a process where we finely tune our intuition to create great user experiences. Yet, sometimes, what we think is best rivals the metrics. So which do we believe—our gut or the data?

In this presentation, Jared will explore the world of measures, metrics, and Key Performance Indicators (KPIs). He'll share the techniques behind Amazon and Netflix's success. He'll show how some practices, like the growth hacking approach to increasing Monthly Average Users (MAUs), have hurt the online experience of Instagram and LinkedIn. Plus, you'll see alternatives to satisfaction and net promoter score that give insight into the design process and help designers have better instincts.