Explore the Possibilities of Ultra-Contextual Design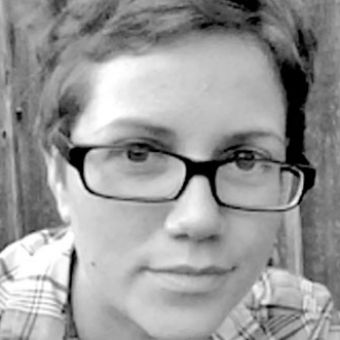 People are creating rich, customized user experiences using the sensors on devices, and you're eager to join them. You can't wait to leverage the magic of ultra-contextual design. But where do you start? There's a dizzying array of sensors out there, from accelerometers to gyroscopes, and not every sensor technology is right for your users.
Abi Jones pairs journey maps with an understanding of sensor technology to uncover and alleviate points of friction in the product experience. To her, success is nothing less than the seamless integration of technology into everyday life, in ways that make it easier and better.
User research lies at the heart of ultra-contextual design. It requires a deep understanding of the way your users interact with your product and a clear sense of where those interactions might be improved. Nail this and you'll have no problem figuring out how and when to use embedded sensors and related data to create amazing experiences.
Establish context for user experiences via empathy map
Use empathy mapping, service blueprints and a variety of research methods to understand context for the customer journey
Determine the "moments of truth" in the customer experience
Evaluate whether sensor-informed context makes sense for your users
Review the panoply of sensors that are available across all device categories
Test the efficacy of each type of sensor within the context of your application
Use journey maps to drive sensor-informed context
Use remote user research to uncover your customers' pain points
Identify the information that's essential for creating a great user experience
Ask for more data without alienating users
Add the human touch to all of your asks
Understand how often, how much and how to ask for user information
Attend this seminar if you want to:
Leverage sensor technology, but don't know where to start
Figure out whether sensor-informed context is right for you and your users
Create better research plans
Contextual design combines the user centricity of customer journeys and the environmental awareness of sensors to create remarkable experiences. It helps mountain rescue teams save lives and busy do-it-yourselfers find the right tool for the job. But if you want to be successful, you've got to get down to the basics. Understand what your users need to accomplish. Find out what's getting in their way. And then explore how sensor-informed technology can change that. Are you ready?