Orchestrating Customer Touchpoints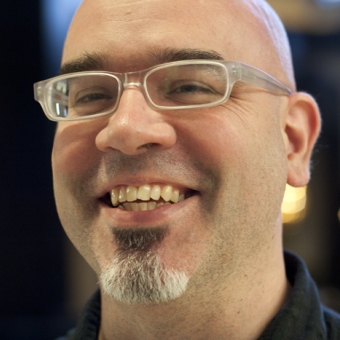 Designing optimal digital experiences has become increasingly complicated as the number of available platforms and devices increases. Our users' experiences unfold over time and across different platforms and channels. To identify and respond to our users' needs at each touchpoint, we'll have to expand our toolbox.
In this talk, Chris will discuss how the physical world interconnects with the digital world. He'll explain why designing less for screens and more for holistic experiences is the best response to an increasingly complex challenge.
Chris will show you how to maintain a user-centered focus.
Chris has spent nearly two decades designing digital products. As these products have evolved into something more closely resembling services, his approach to design has changed as well. Recognizing how user journeys unfold over time, Chris has explored multiple ways to build bridges between the digital and the physical. At Adaptive Path and his previous jobs, he's tackled these problems for various industries—retail, hospitality, and financial services, to name just a few. He's an expert at mapping the human experience, and has a boundless enthusiasm for sharing both philosophical ideals and practical advice.
If you want to fill your users' lives with more joy and less frustration, let Chris show you the way.
____________________________________________________________________________
Discussion Prompts for Your Team:
What are the different channels we need to support?
Are we presenting a unified front with our different channels?
Do we currently have a way to identify our customer touchpoints?
What tools (experience maps, service blueprints) do we have that can identify customer touchpoints? What should we consider creating?
Do we have a cross-functional team to better implement new functionality? If not, do we need to create a team like this? Who should be on it?