Service Design Thinking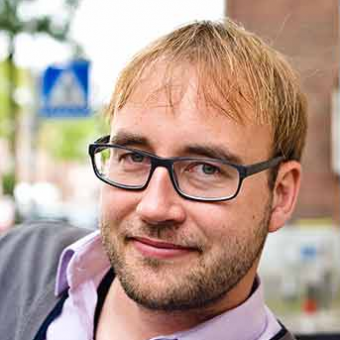 Service design is a holistic approach to design that considers the many ways that people connect to a product, company, or brand across devices and channels. It's a design method that emphasizes the creation of meaningful user experiences across all touch points, and grows customer relationships. If you think service design practices are too costly or complicated to implement in your business, or you're not sure what they are or how to use them, Marc is here to show you what you can do, starting today.

We all understand the importance of the customer experience, but many businesses don't know how to get to the root of the problem when that experience fails. We can identify the symptoms of a problem through user feedback and analytics, but it is a much harder thing to find a solution that isn't patchwork. With service design tools, we gain a full understanding of the environment in which our products live and are used by customers.
What is service design?
Understand the process of service design: the basic methods and tools
How can I use service design practices in my work?
Learn immediate ways that you can use service design tools and practices
How do I lead workshops using service design tools and methods?
Learn the basics of how to plan, facilitate, and lead workshops on system mapping and emotional journey mapping
When we practice service design thinking, we see user experience as not just a sequence of steps in time, but as part of the larger ecosystem of a product, service, and stakeholders. If you are curious about how service design works, or you are familiar with it and would like to learn more about service design tools, get started here.