The User is Always Right:
Making Personas Work for Your Website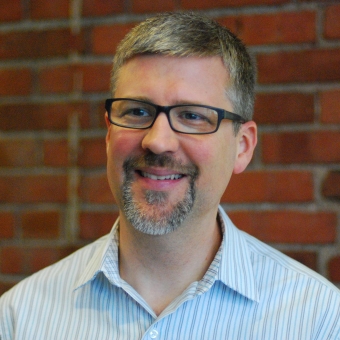 Are you unsure whether your web site gives your users what they need? Are you designing for too many different users, each with conflicting goals? Is your team struggling to agree on a common design because everyone has a different opinion about what's right?
The best solution to deal with these types of critical issues is a persona. That's why we're so excited that Steve Mulder, author of the groundbreaking book, The User Is Always Right: A Practical Guide to Creating and Using Personas for the Web, has put together a comprehensive 90-minute Virtual Seminar covering the basics of personas.
Personas give design teams the capability to understand users' goals, behaviors, and attitudes. A persona is a description of an archetypal user synthesized from a series of interviews with real people. Each persona provides goals that drive product design and strategy, from the original conception and feature list, all the way to the visual design. When incorporating Personas into the design process, teams can focus on each Persona's goals to develop a product that satisfies the needs of many users.
See the benefits of personas
Make better decisions because of increased focus, empathy, consensus, and efficiency
Have your personas multi-task—put them to work in product design, marketing, and organizational strategizing
Create robust personas to direct overall business strategy
Compare the three types of persona design to see which best works for you
Identify methods to segment audience into unique personas
Identify methods to segment audience into unique personas
Make personas real
Focus on key differentiators to accommodate different types of users
Design dynamic deliverables to keeping personas alive
Design dynamic deliverables to keeping personas alive
Use personas repeatedly to ensure your product meets the needs of your users
Develop structure, task analysis, use cases, information architecture, navigation, and content with the help of your personas
Test and measure success using log files, surveys, and predictive modeling