Writing the Interface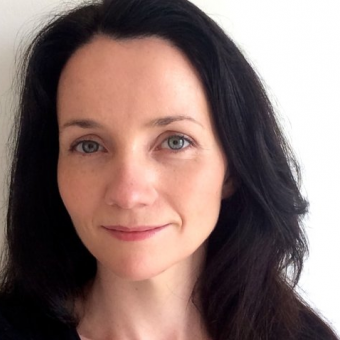 When done well, compelling interface copy is so simple you barely notice it. It's one strand in a thread of design elements, such as typeface, layout, and fonts, which communicate a consistent voice and tone and define the user experience.

Teams can save time and improve the quality of their work if they approach the creation of interface copy in a detailed, structured way. Many writers and designers either lack resources to support this work, or they are unfamiliar with the practice.

In this seminar, content strategist Elizabeth McGuane will share a toolkit for working with words effectively and consistently. She'll show us her structured, systematic approach to creating language that maintains a consistent voice and tone, and that can be iterated upon across an interface.
Understand the difference between voice and tone
Explore how tone can change from one part of an experience to another
Evaluate tone by conducting a tone audit to keep it consistent
Establish guidelines to maintain a consistent tone across channels and specific design patterns
Maintain voice and tone across channels
Maintain the integrity of how you communicate your brand, product, and message with consistent language
Create a framework for developing language for a product or website, as well as a toolkit for working with words that can be iterated upon across an interface
Create a framework for testing language with real users to measure its effectiveness
Learn what a language pattern is
Explore how language patterns and design patterns overlap
Understand how you can establish language patterns through research
Develop principles to approach language, and document language patterns
Good interface copy delivers the right amount of information to users when they need it at each touchpoint and channel. If you are a content strategist, a designer who writes, a stickler for good copy, a user experience professional, marketer, or anyone just getting started writing copy for interfaces, this seminar is for you.