Expert:

Elizabeth McGuane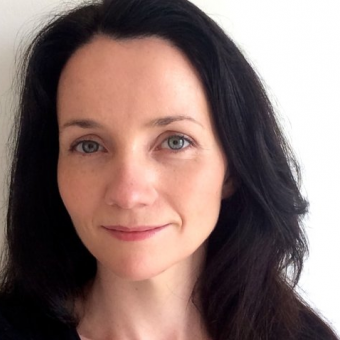 Elizabeth devises patterns for language at Intercom, the customer messaging startup, where she's the sole content strategist in their Product Design team. She works across teams developing every kind of user interface, from chat bots to forms to content management systems, all to help Intercom's customers have more personal conversations and connections.
Her background in the realm where content and user experience meet means she's designing for people she understands: those who want nuanced understanding of their customers, coupled with simple and direct ways of helping them. Her main objective is always to help people do what they need to do, in the fewest steps possible.
Elizabeth previously worked with clients like the British Council, Honda, Lloyds Bank and Vitsoe, as a freelance consultant and as content strategy director with Digitas (then LBi) in London, and with the UX agency Each & Other in Dublin. Her provenance is editorial, having started out with Irish newspaper The Sunday Business Post. She's written about conversational interfaces and bots for TechCrunch, and is an occasional speaker at conferences like Confab, the Content Strategy Forum and the IA Summit.