Design as a Business Tool: From Research to Experience Roadmaps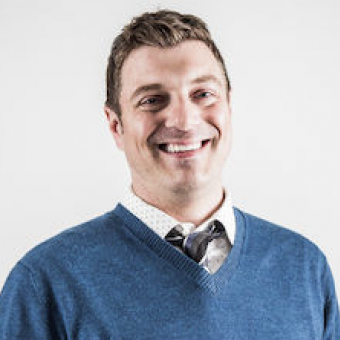 Many a UX designer is challenged to produce a customer experience that drives more money, sign-ups, or pageviews. As a creative, achieving those ideal business outcomes can be daunting.
Well, that is, until you've heard Jason Ulaszek's words of wisdom.
Designers can influence where our organizations spend money and time to gain a stronger customer experience. And Jason has wrapped several of these UX tools and processes into a repeatable framework for designing great customer experiences in a more harmonious way.
Hear how storytelling can provide vital insights that remove politics and create a foundation for artifacts that inform business decisions.
Make a business-decision framework work for design
Conduct the "right" kind of research to answer 3 key questions
Inform a longer customer lifecycle using data gathered from research
Utilize research to inform long-term decision making
Think beyond today's digital products and services
Incorporate stakeholders and their feedback without derailing progress
Create a strategic roadmap using design tools
Facilitate discussions about opportunities and actions
Prioritize the outcomes of discussions in real-time
Map the design process to the business outcome
Tell the story of "Why" you are designing the way you are
Establish a shared understanding across your team
Register for this seminar if you:
Struggle to connect research, design, and business
Feel like you're spinning your wheels on design process
Want tips on how to better "sell" or communicate your ideas
If you've ever struggled to answer business questions through design, then this seminar is for you.