From PDFs to HTML Prototypes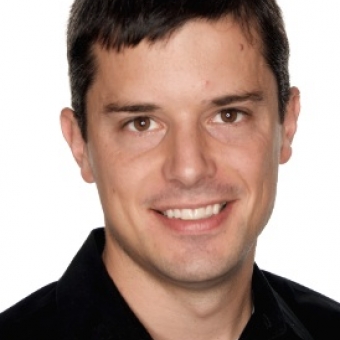 Wireframes. PDFs. Paper. There you have just a few examples of prototypes. They help your team create, communicate, or test a design idea. Those and others like them surely have a plethora of success stories. They also have their limitations.
The team at EightShapes are thought leaders in design documentation. This story is their journey to where the documentation — in this case, prototypes — has evolved to reflect richer interactions and more dynamic user experiences. Nathan Curtis, a founder and principal at EightShapes, is leading the charge of his team to use integrate HTML prototypes into their process, and in the seminar will show you how and why.
Evolving What We Produce
Design teams need to demonstrate richer interactions, earlier in the process, faster than ever before. They want ways to think through complex designs completely and to create artifacts suitable for usability testing. Most of all, they're looking to ensure they meet client expectations.
More and more, HTML prototypes are getting them to where they need to be.
Using six real EightShapes projects as a backdrop, Nathan will show you how more dynamic documentation and design thinking has improved their process and communication. You'll see how this technique covers documentation gaps that most prototypes miss. After this seminar, you'll be able to thoughtfully consider how prototypes can fit into your own process and balance against – or outright replace – traditional deliverable outputs.
Learning the Skills
Talk to a designer, and you're going to hear, "Yeah, I know HTML and CSS." But the more informed answers carry more nuance: What's your experience with front-end markup? How is your confidence in being able to implement this interaction or layout? How often do you do these things? And hey, you're saying it's about interactions, but didn't even mention JavaScript...
Many designers are mystified – even downright scared – by cross-browser compatibility, JavaScript, JQuery selectors, progressive enhancement, and the subtleties of Responsive Web Design. But that doesn't mean they can't prototype in HTML to share design ideas. You'll understand that while existing skills and experiences are really helpful, HTML prototyping still affords designers without deep coding experience the chance to contribute quickly and confidently.
Adapting to a New Process
We all respond differently to change, and you'll have team members of different skill levels absorbing this new approach. Nathan will offer us tips for making HTML prototyping part of your process. You may even find it complimenting or replacing other deliverables. You'll see how this technique will help you see the end of the project before you get there.
Ultimately, your design team has team dynamics, and incorporating such a radical new technique will be difficult for some, easy for others. The better an understanding you have of HTML prototyping, the earlier your team will experience success with it.
You'll have the foundation you need to share and explore more complex design solutions.