Selling the Value of User Experience Design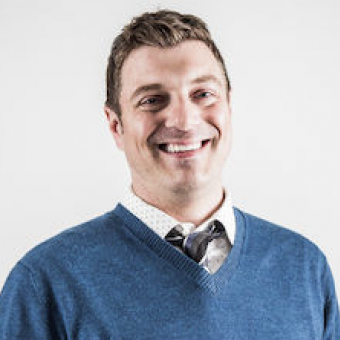 You know the importance of UX. You know it can boost business, help retain customers and clients, and competitively innovate your organization. And you also know the frustration of not being able to effectively convey its real business value to others in your organization.

So how do you sell non-designers on the need for investing in experience design? This seminar gives you the tools to advocate successfully for UX. You'll learn how to overcome organizational language barriers, how to navigate your business culture, how to communicate—and demonstrate—the value of UX, and how to build a bridge to long-term success.

Get the tools to elevate what you do as a designer inside your organization—whether that's a corporate setting, a startup, a nonprofit, or an agency—and get the message across that user experience design is critical to success.
Define user experience design
Brush up on UX terminology
Learn to recognize current UX trends
Better understand how UX can help your organization solve problems
Get strategies for making the case for UX
Find out why understanding your organization's culture is key
Get three effective techniques for communicating the value of UX
Take away specific, focused points to address with stakeholders
Learn how to demonstrate the value of UX in your organization
Make sure you're asking the right questions
Understand the importance of quantitative and qualitative metrics
Learn how to measure success
Make a plan for building and sustaining momentum
Understand how to keep the marriage of design and business alive
Learn the six characteristics that successful firms share
Get the tools to spark a cultural shift in your organization
If you're a design lead, UX designer, or designer of any experience level, you'll leave this seminar with the communication strategies and tools to ease your work frustrations, elevate your design, and help bring your organization to the next level.
____________________________________________________________________________
Discussion Prompts for Your Team:
Which stakeholders do we need to show the value of UX and what talking points would be best for each stakeholder?
Is our main goal adoption, optimization, or engagement? Based on our main goal, what questions do we need to be asking?
Which research methods should we be using? Which metrics should we be tracking?
Which of the six characteristics of successful firms do we have? Which do we need to work on?