Telling the Right Story with Data Visualizations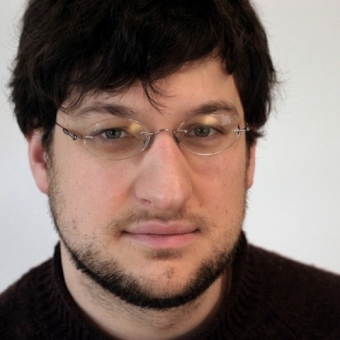 Visualizations are an increasingly popular way for designers to convey complex, data-driven ideas. But with so much data to choose, how do you decide which story is the most appropriate one to tell? And how do you then tell it?
Find out from Noah Iliinsky. He'll provide demo data to teach you how to effectively conceptualize, plan, and ultimately design powerful visualizations that tell the right story.
Decide what story to tell with your abundance of data
You'll learn the fundamental elements essential to successful visualizations.

Capture the design goals, audience needs, and data shape
Write the spec of your story
Choose the best data for telling that story effectively
You'll practice a rigorous approach to selecting appropriate data sets.

Understand the "why" behind the shape of data
Determine what data to include and exclude
Select which encodings best align with the data
You'll decide the structures appropriate to specific data sets.

Include specific data dimensions and relationships to represent
Pick encodings that translate data to a meaningful visual representation
Select which encodings best align with the data
You'll rock out the visualization—and then iterate on it.

Select axes according to best represent the most important relationships
Add other data dimensions that provide complementary flavors to the story
If you've read all the blog posts and still find yourself stumped with how to design visualizations of complex data, then this seminar is right up your alley.
Get a step-by-step guide to reviewing, choosing, and designing effective data visualizations.