Combining Curation with Your Content Strategy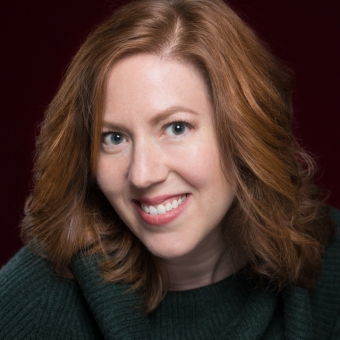 Go to tackle your organization's web content, and you'll find chaos. The content is coming from all directions, designed in isolation from and with no consideration of, all those other pieces. Where do you start? Putting process and order to your content—both new and old—can result in mixed messages or even stray from your company's mission.
Curation puts order to it all, effectively. It's an ongoing approach you can use for all the new content your organization generates, and of course all that existing material too. Successful approaches to curation include a narrative to show where all the pieces fit. The best approaches tell your site visitors what they can and should do with your content. Best of all, the right solution is something you can proactively coordinate and use to determine what key pieces are missing.
In this seminar, content strategist Margot Bloomstein will show you techniques to deliver an engaging online experience for your site's visitors.
How curated content will help you execute a content strategy
An organization's content tells who they are and what they're doing.

Make the case to stakeholders for curated content and still stay within budget
Get all content producers—marketing, communications, etc.—all on the same page while staying focused on the user experience
Why a solid point-of-view drives your strategy
Add perspective to your approach to ensure consistency of message.

Drive your story and identify your point of view with techniques Margot will show you
Differentiate your brand and determine what content should--and shouldn't--make the cut, with a unique point of view
Where automated publishing tools often work against you
Deliver a tailored, meaningful result with human curation.

Explore the downside of automated curation solutions: what the sales people won't tell you
Leverage a human touch to keep curating from simply becoming collecting
Why storytelling cultivates content for your target audience
Integrate your brand's story into the experience your users want to have.

Discover the narrative that focuses how you choose and edit your site's content
Acquire techniques for building a cohesive and relevant narrative
How to utilize storytelling techniques to craft the best experience
Organization, emphasis, and hierarchy hone your story and help you introduce website visitors to your brand.

Organize your content so people get introduced to your story in an order that's natural and inviting
Use emphasis to make sure your key messages don't get lost
How to avoid trouble when curating
Effectively straddle the line between clarity and integrity.

Know when to tweak something for clarity, and when to maintain its original integrity
Establish guidelines for the content you curate and meet site visitors' expectations
In this seminar, content strategist Margot Bloomstein will share with you 6 lessons she's gleaned from museum curators—the original curators. Museum curators take a large volume of artifacts that have a loose connection and arrange them to tell a specific story. Those artifacts then identify and supply any missing threads to make the exhibition's perspective engaging for the visitor.
As we design for the web, what can we learn from more traditional curators? You know your job best, but there's an approach to curation that can make content strategy a lot easier. This seminar will show you that approach.