Story First: Crafting Products That Engage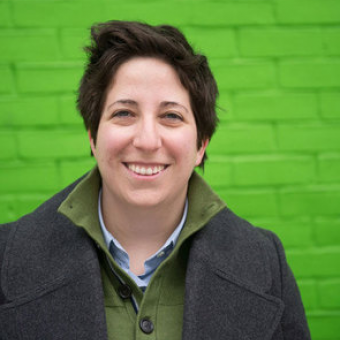 Story is a powerful tool when it is used to communicate how we experience products and services. Stories help teams generate ideas for the products they build and the people who engage with them. If you aren't getting users to engage with your products in the way that you've envisioned, or you are struggling to get buy-in for your products, this seminar will give you the tools you need to captivate and motivate your audience.
When you get right down to it, it seems obvious that stories frame the narrative surrounding the most successful products and services with which we engage. Stories communicate feelings and provide a framework for the way we interact with a product over time. How else do we share the value and purpose of what we are doing, if not through story?
Understand what story does for people and how it functions
Learn how story structure governs how we think about products
Apply story structure to digital products
Craft and communicate simple narratives
Apply narrative architecture to digital products
Use narrative architecture to map conceptual models and customer journeys
Assess the strengths, weaknesses, gaps, and opportunities in your ideas
Envision customers using the things you build
Think and act like a story-maker
Recognize stories in the products around you
Understand when story contributes to a product's success, and when it falls short
Take a story-first approach to the work you do
Donna will walk us through her method for crafting and communicating simple narratives that captivate people and call them to action. User experience designers, visual and print designers, product managers, developers, marketers, and content strategists alike will learn how a story-first approach can transform a product, feature, landing page, flow, content or product strategy.
Part of our 2016 UX Symposium: Storytelling in Design